Diode/Rectifier
Comchip Technology Co., Ltd. was founded in 2000 and is headquartered in New Taipei City, with business offices in Silicon Valley and New York.
Comchip has been committed to research and development, innovation and improvement of manufacturing technology for many years as a professional Diode manufacturer.
Products include bridge rectifiers, high-efficiency fast rectifiers, switching diodes, zener diodes, Schottky diodes, TVS and ESD surge absorber, in recent years, and successfully cut into power semiconductor components to provide transistor MOSFET series products.
At present, it has obtained TS16949, ISO9001, ISO14001 and other quality certifications, and the laboratory meets the AEC-Q101 specification and can conduct vehicle-specific product verification.
In research and development technology, we have obtained a number of patents in Taiwan, China, the United States and other places, and these products are widely used in lighting, automotive electronics, industrial computers, TFT-LCD panels, network equipment, medical electronics, consumer electronics and other customers in different fields.


Comchip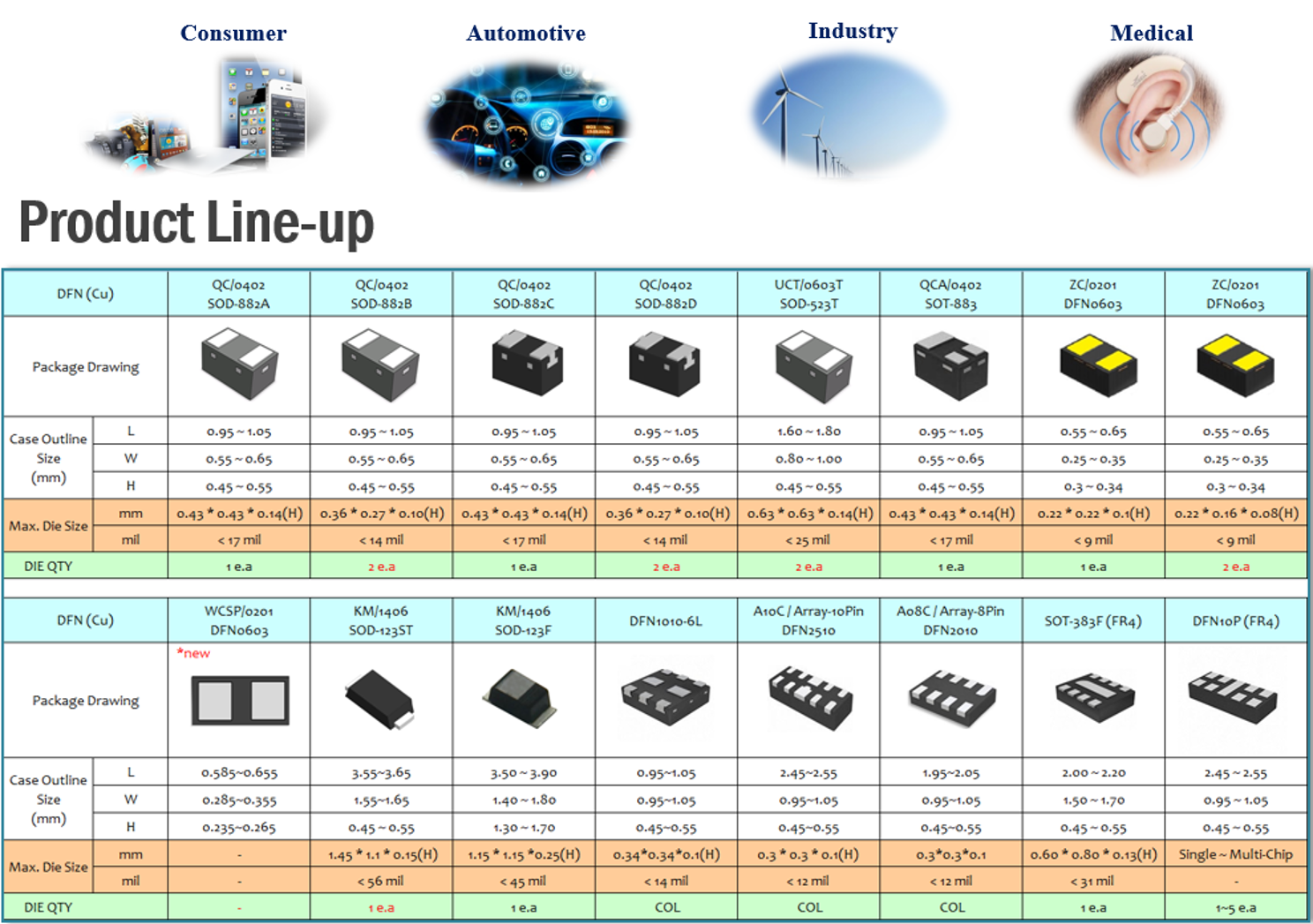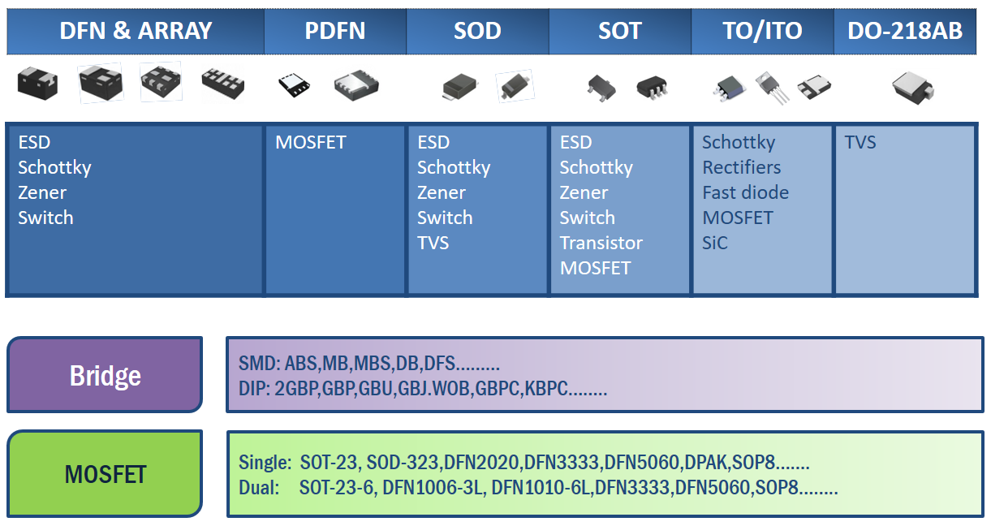 Comchip Product Page